Looking for sewing classes??…
March 5th, 2013
Browsing the web I came across Sew in Brighton. I've been looking for a little sewing club and lessons and think this is perfect! It is fairly local to me in Hove and offers a range of classes from curtain making to knocking up knickers :) I've booked onto the cushion making session which lasts three hours and got a deal on groupon making it only £19. I've only made one pillow before which was my Travel Neck Pillow. I was so surprised at how well it cam out considering I had no pattern or previous experience making one. I also noticed an events page…
You can get involved in the bunting making events and donate to charity at the same time. This looks really fun and I am going to try my best to attend.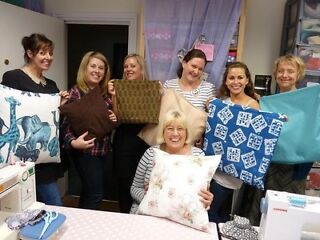 On Sunday 18th May 2013 they are also holding a Clothes Swap event. I have always wanted to join a clothes swap but have never found one near me. It doesn't cost a penny and you gain new clothes to wear whilst also clearing out your closet quickly. Always a win in the ladies eyes! Theres just a few rules which are:
Nothing too grotty please! Little holes on otherwise lovely garments can be fixed (in our classes by you or by a local alterations & mending person!) but bobbletastic jumpers are a no-no!
All items must be clean
Try 3 items max on at a time
Take home up to as many items as you bring
Leftover clothes will be donated to various charity shops on George St
Just women this time – sorry boys!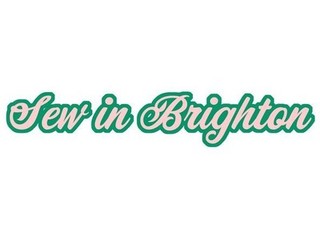 Definately check out their website and book in for a class, I may see you there :)